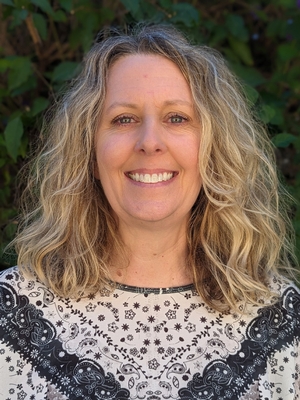 Jennifer Herbert
Middle School Student Advocate
Groups: Middle School
Professional Biography
My interest in teaching children who learn differently started when I was in college, which led me to earn a BA in Child Development and MA in Special Education at San Jose State University. After owning a company which specialized in working with children with autism for over 10 years, I took additional coursework at Florida Institute of Technology and passed the board exam and became a Board Certified Behavior Analyst (BCBA). I have been working with children with specialized learning needs for over 25 years.
Personal Biography
I was born in New York and after only 10 short weeks there, my family moved to San Jose. My parents only planned to be in CA for 2 years, but after experiencing winters without massive snowfall they decided to remain in San Jose. I met my husband, Kirk, at our church young adult group and we were married in 2002. Our older son graduated from SJCS in 2020 and our younger son is an 8th grader here. We have been a part of the SJCS community for 10 years and my children have benefited from the support provided at SJCS. I enjoy traveling, spending time with family and friends and trying new recipes.
Christian Philosophy of Education
I believe that God created us as unique individuals with different learning styles. While learning comes easily to some, it is challenging at different levels for others. Putting supports in place for students who benefit from them builds self-esteem and helps students to see the potential that God created in them. My goal is to help each student see themselves as an important part of God's plan.