Fearfully and Wonderfully Made
San Jose Christian School commits to offering the best education possible for our students. We believe that God uniquely knit together each student and that their academic journey, too, will be unique.
"For you created my inmost being; you knit me together in my mother's womb. I praise you because I am fearfully and wonderfully made; your works are wonderful, I know that full well."

Psalm 139:13-14
To support the diverse needs of our students, SJCS offers a pull-out Learning Center program for students in grades 1-5 and a Middle School Student Advocate for students in grades 6-8. You can learn more about these programs below.
Learning Center
The Learning Center program provides instruction and support for students in grades 1-5 who are experiencing difficulty in phonemic awareness, phonics, spelling, reading comprehension, and written expression. This pull-out program provides 40-90 minutes of instruction per day during the grade level Language Arts period. There is an additional tuition fee for this program.
The Learning Center supports students, families and teachers through:
Small class size offers students more individualized attention
Curriculum and instruction methods are Orton-Gillingham based and provide a systematic and multi-sensory approach to learning
Classroom observations
Parent conferences provide recommendations for tools, strategies, and accommodations for classroom and home
Support for teachers and parents to better understand a child's learning style
Recommendations for outside resources
Basic evaluations in phonological processing, achievement, and oral language (additional cost for evaluations)
Middle School Academic Support
The Middle School Student Advocate (MSSA) provides additional support for grade 6-8 students who have an individual accommodation plan. Plans are created in collaboration with the Learning Center Director. The MSSA works with students, families, and teachers, to implement students' accommodations in the classroom, specifically during Language Arts and Advisory periods.
The MSSA supports students, families, and teachers through:
The implementation of student accommodations in the classroom
Support for assignments in reading, writing, and speech during Language Arts class
Small group direction during Advisory periods
Classroom observations to provide feedback to the student, parents, and teachers
Recommendations for students and teachers of best practices, support, and training
Conferences with students, parents, and teachers

To learn more about our academic support offerings or to have your child assessed for an additional fee, please contact our team.
Academic Support Team
Michelle Nibbelink
Teacher
Professional Biography
I graduated from Dordt College in Sioux Center, Iowa in 2003. I majored in both Elementary Education and Special Education. While attending college I was a member of the track and field team. My specialty event was javelin. I decided to leave cold Midwest winters behind, and I headed to sunny San Jose for my first teaching job. I taught a straight 4th grade class for one year, taught the 4th/5th Combo class for 5 years, and have taught a straight 5th grade for many years. Eight years ago I added Learning Center to teaching credentials teaching both the 4th and 5th graders in the area of language arts. Now in my nineteenth year of teaching, I am excited to be teaching in the 5th grade for Language Arts, Math, and History, but also still working with the 4th grade Learning Center students in the afternoons.
Personal Biography
I grew up in Manhattan, Montana and I am truly a farm girl at heart, which is evident in the many stories I share in how I grew up. I have always been active in sports, and still love to watch and talk about anything to do with Vikings football. I met my husband, Brett, in college. We were married right after graduation. We headed to California so I could teach at SJCS and he could begin his work as a mechanical engineer. We have a daughter and son who attend SJCS. I love camping, traveling, and playing games.
Christian Philosophy of Education
As teachers, I believe that we have an important task in modeling the Christian life. We need to show the students, in all situations, how to walk with Jesus. We, as educators, need to be partners with the parents and their church in raising each child. It is my desire to strengthen their love of the Lord and His awesome creation that He has made. 1 Timothy 4:12 means a great deal to me, for I believe as Christian educators that we should be empowering students to be examples in this world, showing everyone what it is like to live as a follower of Christ.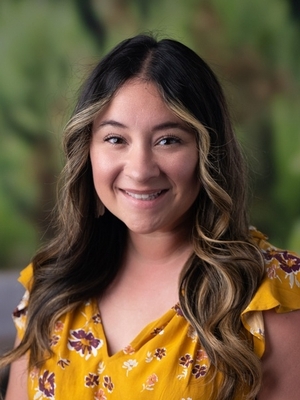 Tabitha DeAnda
Teacher
Professional Biography
With over 14 years in early education, I have had the privilege of teaching children from birth to high school. I received my AA in Early Childhood Education and my BA from San Jose State University in Child and Adolescent Development. I have predominantly taught in the Junior Kindergarten department but also specialized in tutoring for reading, comprehension, and executive functioning. I look forward to expanding my skills here at San Jose Christian!
Personal Biography
I was born and raised in San Jose, CA. I moved to Long Beach for a year where I ended up meeting my now husband! We are recently married but have known one another for nine years. In my free time, I enjoy every moment being outdoors and find myself happiest when I am in nature, especially at the beach. I love hiking, yoga, and Pilates. I also love to cook and try new recipes. I am a major foodie and will always say yes to sushi!
Christian Philosophy of Education
As a firm believer in the Lord, I believe that establishing the Christian faith starts at a very early age. Having had the opportunity to attend Christian schools and now teach in a Christian community, I see how vital it is to enfold these students each day. As educators, we have the ability to pour into these students toward creating the beauty of God's kingdom. As a Christian teacher, I will continuously teach God's love in order to establish and inspire creativity, a desire for growth, spiritual development, and educational success. I will establish a foundation that is not merely words but also deeds, as I truly believe that our actions carry out the word of God. I pray that each student and family who walk into my classroom leaves knowing that they can inspire and move mountains outside of San Jose Christian. Having this understanding will allow them to grow and thrive as they mature and evolve into mature and educated learners of the Lord.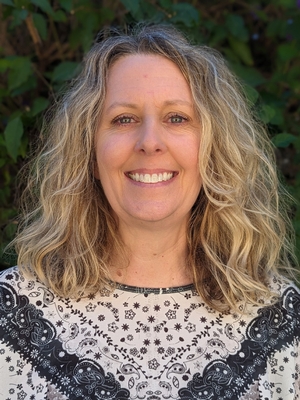 Jennifer Herbert
Middle School Student Advocate
Professional Biography
My interest in teaching children who learn differently started when I was in college, which led me to earn a BA in Child Development and MA in Special Education at San Jose State University. After owning a company which specialized in working with children with autism for over 10 years, I took additional coursework at Florida Institute of Technology and passed the board exam and became a Board Certified Behavior Analyst (BCBA). I have been working with children with specialized learning needs for over 25 years.
Personal Biography
I was born in New York and after only 10 short weeks there, my family moved to San Jose. My parents only planned to be in CA for 2 years, but after experiencing winters without massive snowfall they decided to remain in San Jose. I met my husband, Kirk, at our church young adult group and we were married in 2002. Our older son graduated from SJCS in 2020 and our younger son is an 8th grader here. We have been a part of the SJCS community for 10 years and my children have benefited from the support provided at SJCS. I enjoy traveling, spending time with family and friends and trying new recipes.
Christian Philosophy of Education
I believe that God created us as unique individuals with different learning styles. While learning comes easily to some, it is challenging at different levels for others. Putting supports in place for students who benefit from them builds self-esteem and helps students to see the potential that God created in them. My goal is to help each student see themselves as an important part of God's plan.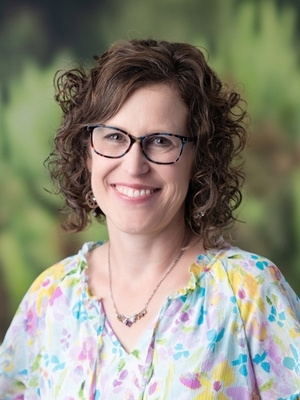 Jennifer Baham
Teaching Principal
Professional Biography
I graduated from Dordt College (Sioux Center, IA) in 1993 with a BA in K-12 Choral Music Education and an emphasis on Organ Performance and Liturgy. In 1994 I answered God's call to teach music and Bible at San Jose Christian School. While at SJCS my training expanded to include spiritual formation (Kuyers Institute at Calvin College & Vantage Point), Love and Logic (Chapman University), Step Up To Writing, Orff (Mills College), The Adolescent Brain (Canter), Educational Leadership Development Institute (Christian Schools International) and Biblical studies (M.A. from Western Theological Seminary in May 2020). I currently serve as Teaching Principal in the areas of teacher leadership, faith integration, curriculum development, student support, and teacher (8 Bible, 6 History, MS Elective, MS Grammar). In addition to teaching at SJCS, I play organ once a month at Presbyterian Church of Los Gatos.
Personal Biography
I was born and raised in Oskaloosa, Iowa with my parents, two sisters, and a host of farm animals. My dad was a dairyman with 160 acres. I am still a farm girl at heart and love gardening and hiking. I enjoy talking on our patio swing with the people I love most, putting together jigsaw puzzles, baking rhubarb pie, and being at the ocean. My two daughters and I worship at Palo Alto Christian Reformed Church where we love to worship, study Scripture, sing, and experience Christian community.
Christian Philosophy of Education
I believe God is real, God is good, and God loves each one of his children. As a principal and middle school teacher at SJCS I have the unique and wonderful opportunity to take part in the spiritual formation of today's young people. It is my goal to be a growing person in my own faith walk and education journey. With Christ and God's Word alive in me, I pray that I can communicate to our students that God desires a relationship with us and that God's Word is living and active. As we study God's Word, the history of God's people, and what it means to live as God intended, I pray that students grow in a personal journey of knowing God and living for Him in a broken world.