Office Team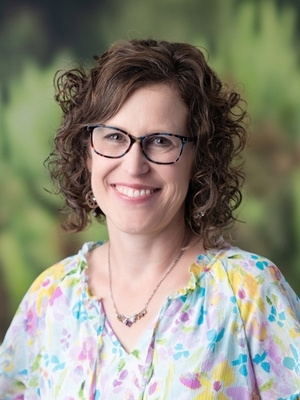 Jennifer Baham
Teaching Principal
Professional Biography
I graduated from Dordt College (Sioux Center, IA) in 1993 with a BA in K-12 Choral Music Education and an emphasis on Organ Performance and Liturgy. In 1994 I answered God's call to teach music and Bible at San Jose Christian School. While at SJCS my training expanded to include spiritual formation (Kuyers Institute at Calvin College & Vantage Point), Love and Logic (Chapman University), Step Up To Writing, Orff (Mills College), The Adolescent Brain (Canter), Educational Leadership Development Institute (Christian Schools International) and Biblical studies (M.A. from Western Theological Seminary in May 2020). I currently serve as Teaching Principal in the areas of teacher leadership, faith integration, curriculum development, student support, and teacher (8 Bible, 6 History, MS Elective, MS Grammar). In addition to teaching at SJCS, I play organ once a month at Presbyterian Church of Los Gatos.
Personal Biography
I was born and raised in Oskaloosa, Iowa with my parents, two sisters, and a host of farm animals. My dad was a dairyman with 160 acres. I am still a farm girl at heart and love gardening and hiking. I enjoy talking on our patio swing with the people I love most, putting together jigsaw puzzles, baking rhubarb pie, and being at the ocean. My two daughters and I worship at Palo Alto Christian Reformed Church where we love to worship, study Scripture, sing, and experience Christian community.
Christian Philosophy of Education
I believe God is real, God is good, and God loves each one of his children. As a principal and middle school teacher at SJCS I have the unique and wonderful opportunity to take part in the spiritual formation of today's young people. It is my goal to be a growing person in my own faith walk and education journey. With Christ and God's Word alive in me, I pray that I can communicate to our students that God desires a relationship with us and that God's Word is living and active. As we study God's Word, the history of God's people, and what it means to live as God intended, I pray that students grow in a personal journey of knowing God and living for Him in a broken world.
Rochelle Leggett
Preschool Teacher
Professional Biography
I discovered the concept of Christian preschool when I was looking for a preschool for our 4th child. After finding out that Christian preschools were an option, I knew that this was the perfect work opportunity for my skill set.
I worked at Milpitas Christian Schools for eleven years as a teacher, seven years as a headteacher, and three years as a director. Within those years, I also received my site supervisor permit. In 2003, I helped open a Catholic Child Care center at St. Francis of Assisi. While running St. Francis of Assisi in 2008, I received my MBA in Marketing. The degree helped me keep St. Francis of Assisi's doors open for eighteen years.
At the start of the pandemic, I dedicated time to teaching distance learning with a few students. As the year continued, I was able to teach even more students, and by fall, my program was expanding. I am proud to say that I recently graduated some of my students into kindergarten. I am looking forward to what God has planned for me at San Jose Christian. Go TIGERS!!!!
Personal Biography
I have been married to my husband Darrell for 41 years. My husband and I are marriage advisers at Bible Way Christian Center. We enjoy talking with young couples and inspiring them to embrace God's love in their marriages.
God blessed us with six wonderful children; and nine adorable grandchildren. I enjoy being with our children and our grandchildren every Sunday; our favorite pastimes are playing games and participating in food challenges! I also enjoy kickboxing, spending alone time with my husband, and reading self-help books. It is important to me that I continue to educate myself and learn new things. Because I love to educate myself on new topics, I have been learning Spanish.
Christian Philosophy of Education
I feel the first five years of a child's life are not only important but what they learn is crucial to their life-long learning process. The classroom is the perfect place to integrate the Biblical perspective. I have seen how much a strong connection to God has benefitted some of my students, and it is so exciting to see them grow in their faith. I believe introducing bible stories that have a moral lesson helps students in their journey of self-discovery and encourages them to foster deep connections. In addition, it encourages the students to engage with their environment. Math gives them the knowledge of financial responsibility and to be good stewards to our churches, families, and the world. Science gives us a better understanding of how God put this world together and how we can take care of it. And finally, reading opens their minds and encourages imagination and creativity to flow. I believe it is our responsibility to make sure our children are taught spiritually and academically. It has been a privilege to watch my kids grow, and I hope to continue my teaching journey.
Beverly Singh
Enrollment and Student Services Coordinator
Professional Biography
I am a certified Paralegal and have worked in the legal field for over 20 years, mostly in the San Jose area. Since 2003 I have enjoyed staying home with my children and volunteering here at SJCS. Some of my activities have included chairing the annual Walk-A-Thon, participating in the CPTA, sitting on the Steering Committee, co-chairing the 2008 Annual Auction, working in various classrooms and aiding in the library. I have attended Barclay College in Sacramento and De Anza College in Cupertino.
Personal Biography
My husband, Carlos, and I have been married since 1996 and we have two children: Hannah-Marie and Matthew. My parents, along with my one brother, live in Southern California. In my spare time, I enjoy reading, knitting, biking, hiking, skiing and seeing movies. I am a parishioner of St. Christopher's Catholic Church and participate in the Ladies' Guild and volunteer for various church activities.
Christian Philosophy of Education
I believe in God, the Father and the Son. I try to live each and every day following the Christian ideals and values I have learned and do my best to pass those values onto my children. I believe that San Jose Christian School is an excellent place for my children and all children to grow in their relationship with God.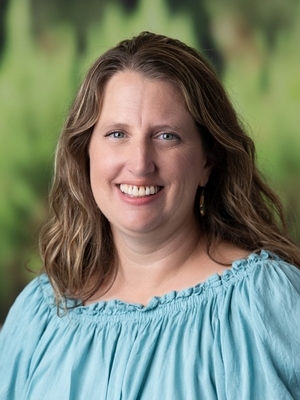 Heidi Sacks
Administrative Assistant
Professional Biography
I attended San Jose State University where I received my Bachelor's degree in Social Work. From there, I went to work for Santa Clara County's Department of Family and Children's Services in the area of Foster Care. I was able to work there for many years until my first child was born and I became a stay-at-home mom. When my youngest started Kindergarten, I began helping as a Teacher's Aide and, lately, Office Aide.
Personal Biography
I am a California native and have lived in the Bay Area my whole life. My husband and I met as children at a small church in Santa Clara and in 2000 we got married. Currently, we attend Peninsula Bible Church in Cupertino. We have three awesome kids: Grace, Charlie, and Emma. All have attended, or are currently attending, SJCS. We love this community and have seen the positive impact on our children's lives.
Christian Philosophy of Education
I believe that through Christian education we have the amazing opportunity of providing education that addresses the whole child. If we can help children understand their worth, that they were made by God perfectly unique, then we will set them up for a more positive future. SJCS strives for this and makes me excited to be a part of encouraging this next generation of children.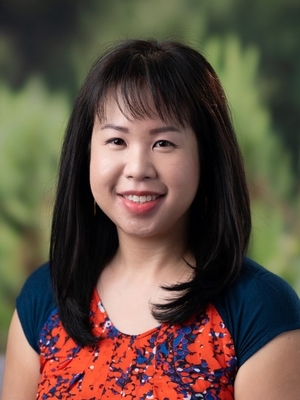 Sonia Chang
Business Manager
Professional Biography
I am a graduate of Biola University (La Mirada, CA) with a B.S. in Business Administration, emphasis in Accounting, and a minor in Biblical Studies. I practiced in public accounting as an auditor for 7 years in Southern California, and obtained my license as a certified public accountant. After being a stay-at-home mom for 8 years, I returned to the workforce as the Accounting Manager for Go Live Serve International, a bi-vocational mission agency in Mountain View. My experiences in public accounting, higher education and non-profit, well prepared me for my current position as the Business Manager.
Personal Biography
I was born in Taiwan and immigrated to Southern California when I was in middle school, where I came to faith in the Lord. My husband, my two children, and I have lived in the Bay Area since 2013 and we are active members of New Beginning Community Church (NBCC). I love food and coffee. I also enjoy attending classical music concerts, Broadway musicals, and traveling.
Christian Philosophy of Education
Christian education that teaches from a Biblical worldview fosters more than a child's academic achievement. Students learning in a Christian school also grow in Christian character and are trained to be a disciple of Jesus Christ and a witness for Him.
Tamara Sterk
Director of Community Development
Professional Biography
I graduated from Calvin University (Grand Rapids, MI) in 2018 with a BA in English Secondary Education and minors in ESL (English as a Second Language) and Spanish. After graduation, I moved to San Jose where I taught as an English and ELD teacher at Willow Glen High School for 4 years. Teaching gave me a great love for supporting students where they are at and helping to foster their growth into more creative and more critical thinkers. As I sought a new career that would continue to support young people but also gave me more opportunities to write and collaborate, God led me to my current position as the Director of Community Development at San Jose Christian. I am excited to have this opportunity to share the great things God is doing in this place.
Personal Biography
I am originally from the Midwest – born in the Chicago suburbs and raised in West Des Moines, Iowa. Since moving to San Jose, I have attended and become a member at Palo Alto Christian Reformed Church. I am a lover of words and good stories, and I have always been a reader. I also enjoy all varieties of flowers, cupcakes, and coffee. My husband and I live in Willow Glen.
Christian Philosophy of Education
I believe in the triune God who is, by nature, communal, and I believe that God created people in the imago dei. We, then, are also built for community and for connection. As a former English teacher, I rooted my instruction on this mission and sought to teach young people to see and use language in ways that develop empathy. Although my role in education has changed, I still see its purpose as a way to connect students with God, the world around them, and with other people. I hope that in telling the story of the school, I can also tell the story of the God who invites these young people into a divine relationship and Christian fellowship.
Brianna Cisneros
Director of Enrichment
Professional Biography
Working with kids and having an impact in their lives has always been a passion of mine. I started my professional career working in pediatrics for 7 years as a medical assistant and enjoyed working with and caring for kids. I then went back to school to be a Preschool Teacher while my son was growing up. After 5 years in preschool, I intended to continue my career in nursing, but God opened a door for me instead in Christian Education. As the Family Relations Director, I loved that I could incorporate my faith and work with kids through school activities and teaching the Leadership class. I am excited to bring my passion and experience to SJCS and continue to further my education in Child Psychology to support my work with kids for God's glory.
Personal Biography
I've lived in San Jose all my life. I met my husband at church and we got married in 2017. We are a blended family with three kids and a one-eyed pug named Lincoln. We are very active at our church and we help lead the Mexico missions and the Connect ministry there. Through these ministries, our family gets to do what we believe is the most important: Love God and Love People. I am a big Warriors fan and I love basketball. I also love to cook, dance, and go to the beach.
Christian Philosophy of Education
I believe that the greatest foundation a child can have is a Christian foundation, and I love being part of helping kids build that foundation. It is important to me to be able to pray for students and speak to their spirit within a community that cares about every child's well-being. I believe it is important to teach students with Christ at the center, because without that piece students miss out on something that can make them whole. A Christ-centered education is a complete one and I am blessed to be a part of a school that prioritizes this in every way.