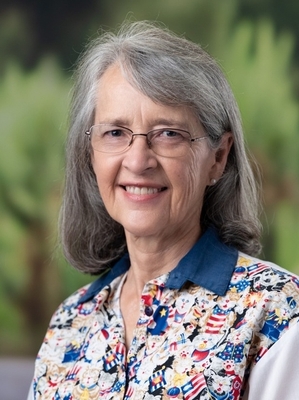 Cecilia Coetsee
Teacher
Phone: 408-371-7741
Groups: Middle School
17 Years Experience At School
Professional Biography
After completing a four year degree in music and math education in South Africa, I taught high school math in Zimbabwe for one year. I decided to return to college where I earned a BS in Computer Science, and then worked in the computer field for a few years. When my youngest started First Grade here at SJCS, I joined the SJCS staff. While teaching at SJCS over the last 20 years, I first completed a California Teaching Credential (Single Subject Math) and later a Masters Degree in Stem Education at Santa Clara University.
Personal Biography
I was born and spent my childhood in South Africa, where I also met my husband, Josef. Two of our kids were born in South Africa, but the youngest was born in Boston, MA after we had moved there for Josef's graduate studies. All three kids attended SJCS through 8th grade, and I am pleased to attest that this is their favorite alma mater. They gained an outstanding education here at SJCS, providing them easy access to the high schools and colleges of their choice. Our family attends the San Jose Christian Reformed Church, where I am currently a deacon. I have also been involved in Sunday School, music, and hospitality at the SJCRC.
Christian Philosophy of Education
All teachers have an awesome role to play in young people's lives. This is even more true for Christian teachers, since we have the opportunity to nurture the Christian worldview of our students, as well as to equip them for life and Christian service. I believe that every square inch of this creation belongs to God and is a product of His handiwork. My mission is to spread that understanding and help students to appreciate their place in God's world. My goal is to help each of my students understand that he/she can have a personal relationship with Jesus Christ, and that each of us is a valuable and unique human being cherished by our Heavenly Father.