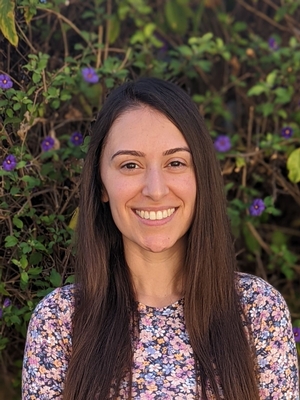 Maneh Bagdasaryan
Preschool Teacher
Groups: Preschool
1 Years Experience At School
Professional Biography
I am beyond excited to join SJCS as my first year teaching preschool! I graduated from De Anza College with my Associates degree in Psychology. Afterwards, I transferred to San Jose State University to pursue my Bachelor's degree in Child and Adolescent Development.
Personal Biography
I got married in 2021 after dating my husband for 8 years. In my free time, I love to read, cook, dance, and spend time with my big family. I am an assistant dance teacher in my mother-in-law's dance group where we teach our cultural Armenian dance. I also serve in the Children's ministry at Calvary Chapel of San Jose where I have been attending for almost three years now.
Christian Philosophy of Education
I firmly believe that now is the most crucial time than ever to be an educator that teaches children the truth that is only found in God's word. I believe in teaching children that God created them for a purpose, and that their life has meaning. In my Christian philosophy of education, I will encourage children to pray and ask God for direction in everything they do. I will teach students that there are no coincidences in life and whatever happens is because God intended it to be that way because His ways and His thoughts are higher than our own. I will encourage students to forgive others, to not hold grudges or have resentment towards anyone, to always thank God, especially for sending His son, and to strive to help and support others.