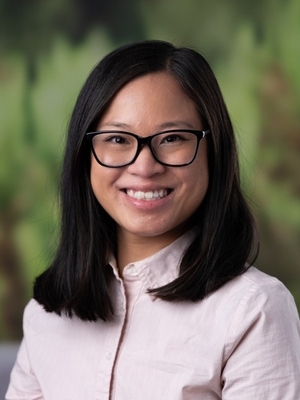 Catherine Vo
Preschool Teacher
Groups: Preschool
3 Years Experience At School
Professional Biography
My passion for children started in 2010 when I first attended River of Life Family Church. Aside from being a fairly new church member, I joined to be a teacher's assistant; after a few months, I quickly got promoted to the teacher position. Later on that summer, I was also a small group leader for Vacation Bible School which helped me gain experience with different age groups. As life got busier for me, God led me out of the children's ministry and into being a Small Group Leader with a missional after-school program called Kids Club. After five years, I landed my first job professionally as an after-school leader at East Valley YMCA. In December 2019, I earned a Bachelor of Arts Degree in Childhood Adolescent Development and a Minor in Linguistics, and God paved the way for me to join the Preschool Team here at San Jose Christian School in March 2020.
Personal Biography
Aside from being a lover of Christ, I am a Vietnamese American, the youngest of five, a first-generation college graduate, a wife to the most loving, encouraging, and compassionate husband, and a mother to several exotic pets. In my spare time, I enjoy reading, baking, and taking walks around my neighborhood. I love to go on unexpected adventures where I get to explore new things, new food, and new faces! A few fun facts about me are that I am a challenge-seeker and I know how to speak Spanish. I like to incorporate Spanish into my class because I believe God uses this gift of language; I pass it on to students and they can pass it on and be a blessing to others.
Christian Philosophy of Education
As a Christian Educator, I believe it is important that I follow in the footsteps of Jesus Christ because He is the Way, the Truth, and the Life. Jesus Christ is the firm foundation that we all get to stand on, who is the center of our faith, and the perfect example of not only to lead and teach but also how to exemplify grace, love, and compassion to one another through everything we do on a daily basis.
Proverbs 22:6 states, "Train up a child in the way he should go; even when he is old he will not depart from it."
At this specific time, I believe God is using me in the education field to not only create a space where students can freely be themselves, but also to minister to young students on recognizing the gifts that they have in Him so they can carry on the legacy of power, love, and sound mind. I strive to foster a healthy environment where children feel safe, loved, and learn how to be more like Christ. My job is to be the best teacher that God called me to be so when they grow up, they are confident in who they are. Even in our sins and mistakes, God loves us no matter what!